Junglee Rummy has deciphered the name of the most popular online cash game for you. As we all know, the rummy card game doesn't have an acronym technically, but just for the sake of fun, we have created a really cool and interesting acronym for the game.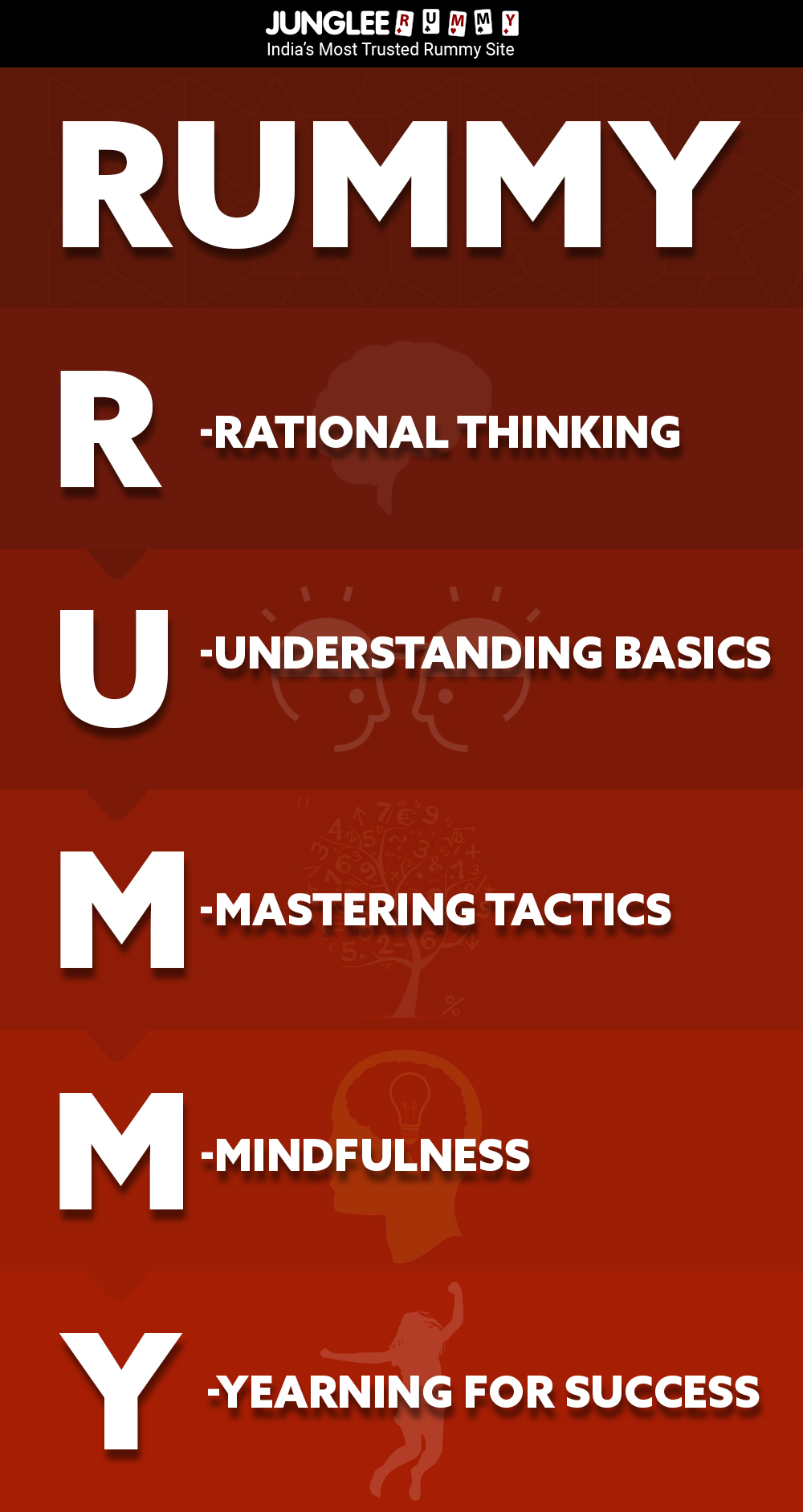 Rummy is a game of skill, and while decoding it, we have incorporated all the essential mental skills that a player needs to win at rummy. Even though it's been done for fun, it makes sense.
R – Rational Thinking
U – Understanding Basics
M – Mastering Tactics
M – Mindfulness
Y -Yearning for success.
To play the Rummy card game on the most exciting and vibrant platform, hit the Junglee Rummy tables with the Junglee Rummy app. Increase your bankroll by playing on the biggest online rummy platform. Stay tuned for wonderful promotions and lucrative offers. Also, check out more of the Junglee Rummy blogs here.