How do tournaments work?
Ongoing Special Tournaments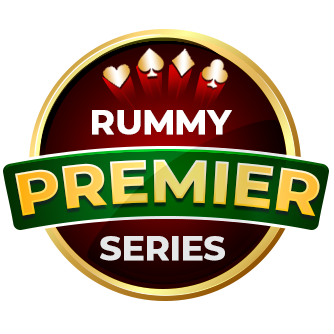 Completed Special Tournaments
Junglee Tournament Stars
Tournaments on Junglee Rummy
1. Free Tournaments
IIf you're a beginner at rummy, free rummy tournaments are the perfect way to start your rummy tournament journey. On Junglee Rummy, you can join rummy tournaments online for free and get an opportunity to win real prizes and rewards.
Biggest Freerolls Everyday: There are three types of freerolls everyday; Afternoon Delight starts at 12:30 PM, Jumbo Jackpot starts at 4:30 PM, and Midnight Madness starts at 11:00 PM. Make sure to download to participate in rummy tournament on the app, check the schedule and register in time to take part in your favorite free tournament.
2. Cash Tournaments
Join cash tournaments on Junglee Rummy and make use of your skills and strategies to win massive cash prizes. All you have to do is pay a small entry fee and join the rummy tournaments online as per your choice. These tournaments can get quite competitive, so ensure that you have sufficient practice beforehand.
3. Loyalty Program
Our Loyalty Programs are based on the theory that you can not only join the tournaments with the loyalty points but, in fact, win loyalty points, and these points can help you climb up to the loyalty clubs where you get exposure and the possibility to win bigger awards. There are 5 types of loyalty clubs; Bronze, Silver, Gold, Diamond, and Platinum.
Rules of Online Tournaments
Play Rummy tournaments online on Junglee Rummy give players an opportunity to keep themselves entertained and win cash prizes at the same time.
Login or register on the Junglee Rummy app and and tap on the "Tournaments" section on the screen
All ongoing or upcoming tournaments will be displayed under this tab. Select a tournament of your choice and register yourself.
Detailed understanding of Free & Entry Fee Tournaments
At the beginning of the tournament, each player participating is allocated a certain number of tournament chips.
Depending on the type of tournament, a fixed number of players are given a place at the rummy table.
Each tournament is played for a fixed number of deals and at the end of each deal, the winner of that deal wins the chips from all the other players.
Depending on the number of players that qualify from each table, moves up to the next round.
All tournaments have a different set of instructions, players and deals.
Terms and Conditions
The number of seats for each tournament are fixed and therefore, it is recommended to register yourself well before the tournament is scheduled to start.
All players are randomly allocated to the tables based on the tournament they opted to participate in.
For any concerns, you can connect with our customer support team 24x7. They will assist you and resolve your queries and issues at the earliest.